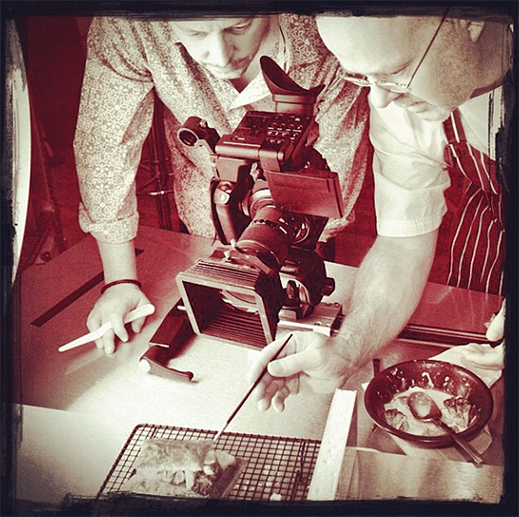 We are pleased to present to the food industry a comprehensive food consultancy service which is designed to improve all aspects of the food and beverage offer at various catering establishments, from pubs, restaurants, bistros, coffee shops, delicatessens, hotels, hospitals, schools and other public sector institutes. A consultancy service run by professional caterers and chefs who still either run their own establishments or have recently done so.
Colin and our associates have considerable experience of menu development, dish specification and training, after a long stint rolling out Marco Pierre White's menu at the Gourmet Pub Company's chain of gastro pubs in and around Oxford and Reading, sourcing local foods initiative in the Brecon Beacons and other food led restaurants and catering establishments. A number of high profile Welsh chefs, Michael Bates, Kurt Fleming and Doug Windsor work alongside us in this growing section of our consultancy services.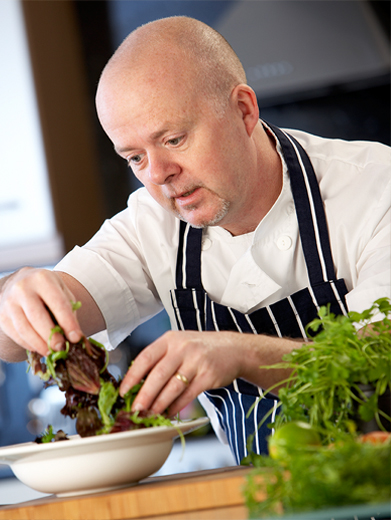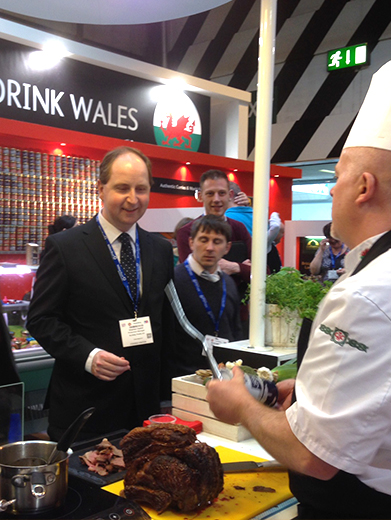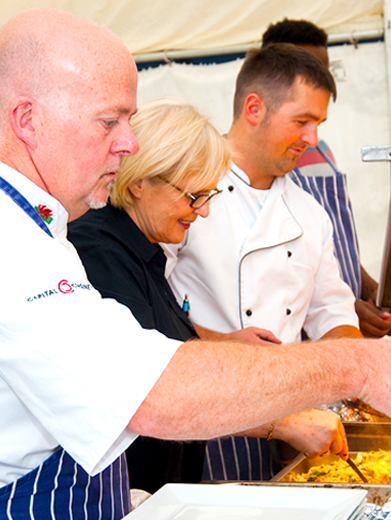 COSTING AND GP%

Using the comprehensive CALC Menu, precise dish costings and GP calculations are achievable with comparable ease, this service is offered as a standalone 'send me your recipe' type service if required, or as part of the overall consultancy and training package.
RISK ASSESSMENTS

are the hot potatoes of the catering industry and soon it will be compulsory to have written risk assessments for everything we do. In this day and age can you afford not to have them? We can supply risk assessments for everything to do with the health and safety of food at a price busting £1.00 per item, download to your pc, fill in the company name, answer any venue specific questions, train your staff and place them on file ready for the dreaded inspection - easy! - Payment by credit card accepted.
TRAINING & DEVELOPMENT

is one specialist area in which CAPITAL CUISINE has lots of experience, 5 years lecturing chefs young and old at University of Wales Institute Cardiff for Colin and over 30 years at numerous colleges and Universities for Mike Coram, an external verifier and examiner for City and Guilds. Both Colin and Mike can structure specific in house courses to up-skill staff to achieve NVQ's/AAA and other industry standard qualifications, or simply one to one coaching in multiple areas. A chef's school teaching anyone who has an interest, professional or otherwise, is available - please enquire for availability.
PUBLIC SECTOR

A number of our associates are currently involved in public sector projects with educational institutes and other 'healthy' options, if this is an area in which we can help with, either demonstrating healthy life style choices, cooking on a budget, or other hands on demonstration programs, we would be pleased to work with you. Staff training and up-skilling is also a fundamental part of our public sector provision either in-house or at one of our partners establishments locally.
EXECUTIVE HELL

Corporate leadership and team building days are becoming popular as we re-create Hell's Kitchen in a restaurant kitchen near you, which becomes EXECUTIVE HELL, where teams of corporate clients from all walks of life battle it out to produce a three course lunch for real paying customers against set deadlines and targets - a real worthwhile alternative to shooting each other with paint pellets, much warmer and cleaner, highly competitive and they get to learn a new skill - cooking, as well as team work of course!!
PARTNERS

We work closely with a number of professional organisations with which we can rely on to provide additional support and resources, Cambrian Training based in Welshpool and covering the whole of Wales is just one of such partners
Improve your food offer, increase your GP and sleep better at night - why not arrange a free consultation to see if we can help make it happen! Simple consultancy packages available to suit every budget.